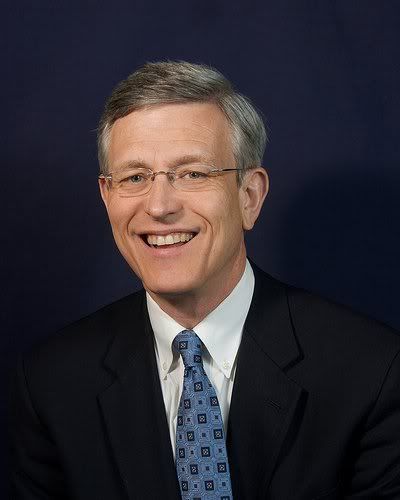 Here at JoePa's Doghouse we are all about lending a helping hand.  Especially to those who need it most.  (And if you've read a single JPDH post, you'd know that we believe Tim Curley needs all the help he can get)
It saddened us deeply that Penn State's athletic department hired Eddie Fogler to assist in the basketball head coach search.  If only they had reached out to us, a significant portion of your hard-earned STEP money would have been saved.  Because as pompous as we are, JPDH simply cannot command a Fogler-type salary.  After all, we've never been victims of #15 and #14 seeds in consecutive NCAA tournaments...
Anyhow, we've decided to make unsolicited recommendations that Tim Curley is free to use. 
J. Schnauzer
My criteria:
A rainmaker. Someone with an executive mind who can guide Tim Curley through the process of bringing more profit to the athletic department (fulfilling their goal). I want someone who has a lockdown on a region, a city, or even just a high school preferably within 500 miles of campus. I want someone who can use his recruiting connections and his coaching ability to craft a quality team that competes in the NCAA tournament every other year (fulfilling my goal).
My choice:
Hot Shot Assistant, Big East
Give me one of the solid men behind Rick Pitino, Bob Huggins, Jim Boeheim, Buzz Williams, or a number of coaches that have left their mark on a campus. I'm reaching if I start to name specific assistant coaches who bring something to the table. I want a Big East guy because of their close geographic proximity to Penn State and because they are the best basketball conference in the country. We should have the ambition to match that level of quality. I have no idea who they are, but I'm glad Curley has brought in someone who does know these potential in Eddie Fogler. 
Why would we want him?
Because he would be our best shot at retaining the players we want to keep and flushing out the ones we don't, and because Penn State has one asset that it can rely on without much of the coaches' assistance: ticket sales. If the coach wins, draws in big name opponents and plays exciting ball, the fans will come.
Why would he come here?
Because no big name coach is going to jump at the chance to go to Penn State. This doesn't mean it's a missed opportunity for PSU. After a series of safe choices, why not gamble on a guy who can actually make a significant impact. The ceiling is so low at Penn State that if he flames out, you really haven't done much damage to the program.
Choice #2:
Gus Felder, offensive tackle at Penn State from 1999-2002, current weightlifting coach for the Lions football team.
Why would we want him?
No reason other than I had a dream earlier this week that he was announced as the new head coach-only he had comically large eyes. I take that as a sign.
Why would he come here?
Six-figure salary sounds pretty good, expectations are low, and he already has a home in State College. Win for him.
The Underdogs
The Underdogs is currently in Europe, making sure that Tim Curley does not hire anyone named Jan Jagla, Milos Bogetic, or Joonas Suotamo.
Rowlff Dogg
My criteria:
-Absolutely no (zero, zip, zilch) ties to Penn State.
-Excellent recruiter or tactician.  I can live with a poor recruiter as long as the coach is an innovative x's and o's guy.  I can live with a poor tactician as long as the coach can bring in top talent.  While I would obviously love it, I certainly do not expect both qualities.
-Type A personality.  I am sick of looking at coaches who approach referees like I'd approach Katherine Heigl.  I want a strong leader who wears his emotion on his sleeves.  Nothing was more disheartening than watching us lose with a whimper.  At least make it look like you care.
-NO PENN STATE TIES!!!!!!!!!
My somewhat realistic choice:
Matt Doherty
Why would we want him?
Um, he was the coach at North Carolina!  Yeah, he didn't do well there, but if the Tar Heels hire someone, then by default his resume is good enough for Penn State. 
Matt is a tireless recruiter, as evidenced by Roy Williams taking his players to a national championship.
In addition to his time in Chapel Hill, Doherty also coached Notre Dame to a sixth place Big East finish in his lone year there.  The combined four years at prestigious programs gives Doherty an experience edge over most candidates that we would be willing to pay. 
During his time in South Bend, Doherty left a good impression on my friend who was a Notre Dame student at the time.   
"Doherty was replacing John MacLeod, who put up consistent 17-15 seasons with no tournament hopes and no energy.  Doherty was a breath of fresh air.  He hit up every dorm (27 including women's) in a week.  It really energized the campus for basketball.  The athletic department had made some half-assed attempt to get parents to buy their kid's season tickets and not a lot of us got them.  I asked him if there was a way to still buy them.  He took my name and number in the middle of the meeting and his secretary called the next morning with the info.  It was pretty impressive.  The team was immediately better and it really built momentum when we beat Ohio State early in the year after they went to the Final Four the year before.  By the next season (after he left), demand for student season tickets probably doubled."
Why would he come here?
Following the UNC job, Doherty has spent 1 season at Florida Atlantic and 5 seasons at Southern Methodist.  For someone who once held an elite position, there is no doubt in my mind that Doherty would like to get back into a power conference.  A pay increase would most likely accompany his upward move. 
If Doherty would like to re-establish himself as a legit top-level coach, he is going to need to prove he can get it done at a lesser program like Penn State.  Consistent NCAA berths for the Nittany Lions really should not be so far-fetched for a coach who actually knows what he's doing.  Most years, a .500 league record coupled with our usual pathetic non-conference schedule will result in 20 wins.  That, plus a 5th place Big Ten finish would typically land an NCAA invitation. 
Matt Doherty can come in to a situation where expectations are very low, results are not impossibly demanding, and leave a hero. 
My far-fetched choice:
Geno Auriemma
Why would we want him?
He wins.  He wins big.  He wins championships.  He gets any recruit that he wants.  His larger-than-life presence intimidates opponents.  His teams aren't afraid to play anybody.  Did I mention that he wins all the time?
Surprisingly, none of those qualifications are what tantalizes me the most.  The moment Geno Auriemma steps on campus, people will talk about Penn State basketball.  Massive public curiosity will follow his every move.  More importantly, a spotlight will be thrust upon a program that garners publicity as often as cicadas. 
Geno's dominance in women's basketball is so overwhelming that it is difficult to imagine he would be a complete failure on the men's side.  Would he be able to recruit elite players?  Maybe not, but he certainly can't be a worse salesman than Ed DeChellis or Jerry Dunn.  How would his style of play translate to a different medium?  There's no way it would be less imaginative than "give the ball to Talor Battle and stand around."  Would Geno shy away of top-flight competition?  It's not like our non-conference schedules are littered with quality opponents already. 
Despite the vast differences between the men's and the women's game, there is no way Geno would be any worse than his predecessors.  Win or lose, his presence would put Penn State basketball on the map.        
Why would he come here?
Let's get the salary out of the way from the start.  It would take a hefty paycheck to get Geno to Happy Valley.  Whether it's realistic or not, if Penn State really wants Geno, they have the ability to offer enough money to at least make him listen.    
If Geno is the competitor he's led us all to believe then there has to be a part of him that wonders how he would fare outside of UConn.  He has accomplished everything possible with the Huskies.  But does he feel incomplete when he looks in the mirror?
Penn State offers a great challenge to any coach, but in Geno's case, the eternal struggle is an asset.  Failure at Penn State would not be met with the ridicule that would accompany a ready-made championship team.  Clearly, there is no pressure to win here.  Just maintain a friendly relationship with the administration and all will be forgiven.
 Enjoy this post?  Follow us on Twitter for instant updates @RowlffDogg    @JSchnauzer    @JoePas_Doghouse