Hate Week alters tack once again from the self-help musings of week one to the high-mindedness of week two. Since reading is elementary, we are going with a children's book this week. Don't view it as a dumbed-down version of hate, just a way of simply expressing something a very basic thought. With that, the book is "One" by Kathryn Otoshi.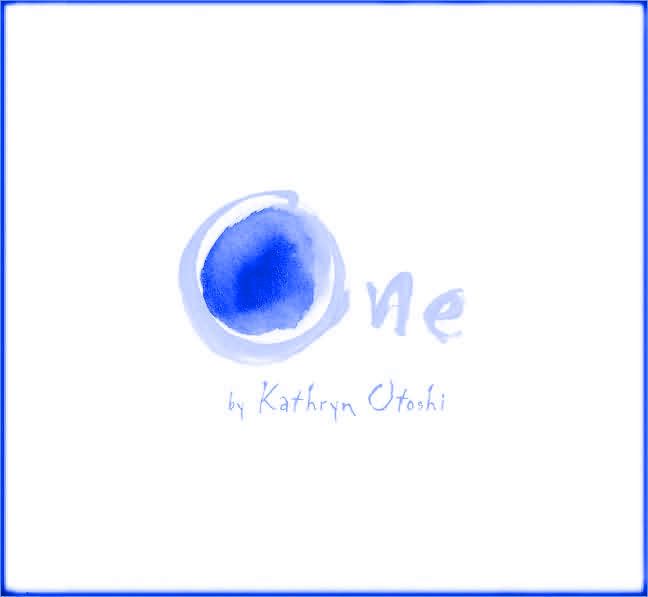 Although I have not read this book, what seemed fitting was the helpful overview provided at Barnes & Noble. Since long paragraphs are an antithetical feature of children's books, we're going breaking up the overview into separate sections and providing entertaining images for each.
The Overview:
Blue

is a quiet color.

Red's

a hothead who likes to pick on

Blue

.

Yellow, Orange, Green, and Purple don't like what they see, but what can they do?

When no one speaks up, things get out of hand...

...until One comes along and shows all the colors how to stand up, stand together, and count. As budding young readers learn about numbers, counting, and primary and secondary colors, they also learn about accepting each other's differences and how it sometimes just takes one voice to make everyone count.
Are we (choose one) beating a (one) dead horse here? I hope not (one one ONE) because it seems (ONE) like a helpful book (LESS THAN TWO) in guiding the team for the rest of the (GRREOSDBHCUYWNBOFHSDNFORHKOPXONEONONE!!!!!!!111) season.
The Opposition:
Well, I guess at some point this has to get back to Our Traditional In-State Rival Temple.
So, here they are, and we've helpfully pointed out the biggest bad-ass in the group:
Boys 2 Men! A! B! C! and Bielema! (mmmhmm)
I'm concerned that they look so hardcore, or they could just be irritated that the SEPTA car they were boarding has been delayed. Please don't confuse Hate Week's irritation with pessimism. There have been some concerns by fans that the Nittany Lions could trip up and lose to Our Traditional In-State Rival Temple. On the contrary, OTISR Temple look like the perfect dish for hate, served cold, and eaten piece-by-piece by our defense. Here are the two facts you need to know about 2011:
They look like they don't stink, but they do.
Yes, winning their two games 83-10 sounds impressive, and the 272 rushing yards per game sounds like the front seven should be quaking in their boots. Yet all of these statistics are a paper tiger, built on the backs of two of the flimsiest teams you could possibly face as an FBS program. OTISR Temple have defeated a rebuilding FCS Villanova side that lost its best receiver against the Owls. The team is 0-2 and already -6 in turnovers. Their week two opponent, the Akron Zips, may be the closest thing to an anti-powerhouse football team. Well, aside from Our Traditional In-State Rival Temple.
They might actually think they don't stink.
After a nine-point loss last year and a 2-0 start, they may feel as though they have the upperhand at home against a reeling 1-1 Penn State side. Whatev's.  The 2011 defense makes the 2010 defense look like swiss cheese; the offensive line is notably better; Silas Redd is proving to be a better running back than Evan Royster; and yes, even the quarterbacks (choose one) have benefited from an extra year of experience. I welcome a confident OTISR Temple side to face them.
In closing:
PSU will roll over the Owls. Penn State will finish the game with one win over MAC teams, one game remaining against MAC teams, one non-conference game remaining before facing Indiana, who have an "I" on their logo that looks like a roman numeral one. Hopefu11y something e1se wi11 be reso1ved by the next 11o1ipop c1ash next week.
Until then, HATE!