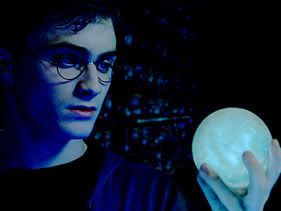 Compared to the great starts by Michigan and Ohio State, it seemed to take forever for Penn State to land its first commitment of the 2013 class.  And boy was it worth the wait.  Within a week of Christian Hackenberg's commitment, Ross Douglas and Garrett Sickels gave the Nittany Lions their pledges as well.
That's three 4-star players.  Two from states PSU has had trouble pulling top talent from lately.  All three with major upside.
Based on the previous regime, it's fair to wonder if Dick Anderson knew where New Jersey was.  Or if Jay Paterno had been to as many Ohio high schools as he had golf courses.
By the end of this week, Penn State likely will have its fourth, and biggest commit of the early recruiting season.  When Adam Breneman dons a PSU cap, it will mark the first time since the 2006 class that the Nittany Lions secured the top rated prospect in Pennsylvania.  Wow.  It boggles the mind.
All of this recruiting momentum is great, but are we smiling too early?
Heck, no.
This is one of the most exciting times in my Penn State memory.
It's not the 1987 Fiesta Bowl.  It's not the 1994 season.  It's not the 2005 resurgence.  But it's a comfortable #4, and for one major reason: uncertainty.
The last time I honestly thought "Oh my gosh, we could be national champs" was when Derrick Williams beat AJ Hawk to the corner to put Penn State up 7-3.  It was a sensational burst that teased his unlimited potential.
But since then?  Not much.  Innovations were short-lived.  Imaginative gameplans never surfaced in "report card" games.  Most whiteouts ended in defeat.
There were so many frustrating aspects of Penn State football towards the end of Joe Paterno's career, not the least of which was the seeming lack of an end to Joe Paterno's career.  Following Penn State football was like riding a merry-go-round.  There were ups and downs, some interesting animals to ride, some duds.  But the music never changed and the ride never ended.  Meanwhile, all the fans of other teams were free to explore the college football amusement park and experience new and exciting things.
Now we have been unleashed into the 21st century of college football.  Assistant coaches might be hired away by other teams or fired by us.  Either way, there will be accountability.  Different standards might be applied to recruiting which could lead to a different attitude on the field.  No matter what, it will be more emotional than the sterile units the previous regime churned out.  Bill O'Brien could be the next big thing.  Or he could flame out.  Still, it will be very interesting to see what happens because NO ONE KNOWS the outcome.
And that is what's so exciting about Penn State football as it stands right now.  Uncertainty.
Is Christian Hackenberg going to be a star quarterback or a flop?  Is he going to have to wait patiently or be given the keys as an underclassman?  Is he going to be presented with a playbook that allows him to excel or be hampered by a limited assortment of conservative calls?
For once, we don't know.  And isn't that exciting?
Enjoy this post? Follow me on Twitter for instant updates @RowlffDogg