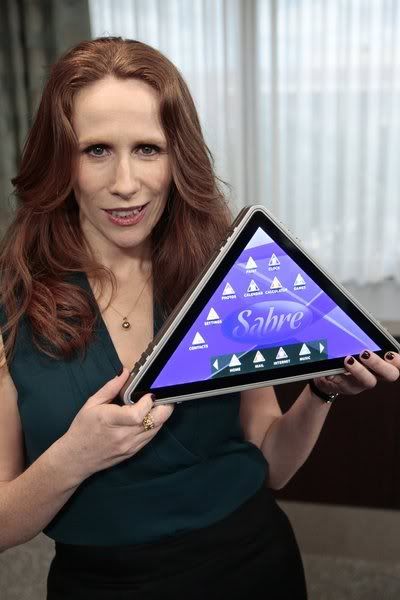 Anyone who pays a lick of attention to my Thursday night tweets knows that I despise Robert California.  He has single-handedly drained all the humor and entertainment out of my beloved program, The Office.  In the past, there have been some characters that you loved to hate such as Charles, annoying Ryan, and psycho Jan.  But no one has made me want to change the channel quite like James Spader's atrocious character.
Apparently trying to sink to uncharted depths, The Office has now added someone who rivals Robert as my most hated character of all time: Nellie Bertram (played by Catherine Tate).
Why do I hate her so much?  She adds nothing to the show, her presence takes away everyone else's camera time, and she is British which is why she isn't the least bit funny.
And those are just her personal handicaps.  Consider what the character Nellie shoves in our face on a weekly basis.
Nellie took a job that wasn't hers and refuses to give it up.





Nellie is completely unqualified for the job she has (stole).





Nellie is a member of the Good Ol Boys' Society. (She only got a job at Sabre because she is friends with owner Jo Bennett)




Nellie thinks she's the smartest person in the room and she lets everyone know it.
Come to think of it, Nellie Bertram reminds me of someone at Penn State.
Hmmm, who can it be???
Enjoy this post? Follow me on Twitter for instant updates @RowlffDogg