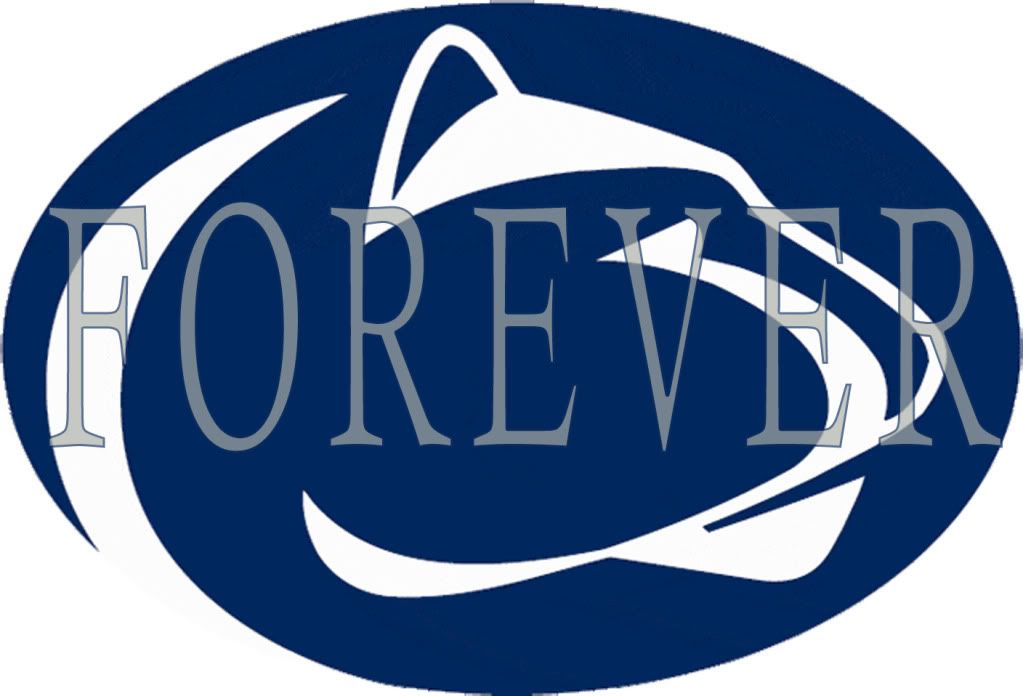 Living in Centre County has been tough since November.  Sure, there have been pockets of sunshine.  Bill O'Brien's first press conference was met with an unseasonable warmth that bathed College Avenue in a temporary happiness.  The Blue-White game allowed us to drown our worries in actual live football.  All of the recruits who verbally pledged to become Nittany Lions filled our hearts with the promise of a new era of Penn State football.
Then more bad news came.  And it came in spades.
The penalties levied by the NCAA can be described by a lot of adjectives.  I am not here to list them.
The bottom line is that current Penn State players and prospective recruits now have a difficult decision to make.  I am not here to fault anyone who chooses to leave the program.  I cannot fathom the amount of dedication it takes to play college football at its highest level.  That in itself is a remarkable achievement.  Who am I to blame any young man who wishes to play in a bowl game or compete for championships?  Athletic success is fleeting and those are memories that will last a lifetime.
To those who stay, you will receive no greater lesson in a classroom than the adversity you face for daring to don a Penn State uniform.  The deck will be stacked against you.  Opponents will have a competitive advantage.  Idiotic people will think that your losses will ease the suffering of the victims.
But you will emerge with something that can never be vacated by anyone.   Pride.  Pride in knowing that you took the hard road….and succeeded.  Because regardless of Penn State's football  record these next few years, every single person that steps onto the Beaver Stadium turf is doing something remarkable.  You are the embodiment of "The Grand Experiment."  You are choosing Penn State, not for football; but for the education, the social experience, the beautiful campus, the people, and dare I say: THE CULTURE.
Penn State plays a major role in my life.  I chose it once for academics and once for residence.  Like my father before me, I met the most important person in my life at Penn State.  My family (alumni and non-alumni) come together for tailgates in the fall.  Just like my family has been doing for every home game since the 1960s.  Just like we will continue to do so in 2012 and 2013 and 2014…
We will never turn our backs on Penn State.
To those who stay, you will forever be my favorite Nittany Lion squad of all time.  You have my undying loyalty and 100% of my vocal cords every Saturday.  I am truly honored to share the same alma mater as you.
WE ARE…
Enjoy this post? Follow me on Twitter for instant updates @RowlffDogg