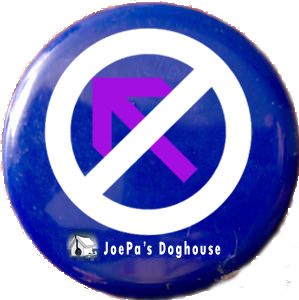 It's that special time of year when the leaves are changing, the alumni are coming "home," and there is a slight chill in the air.
Of course, that means it's Homecoming weekend! Get downtown on Friday to check out the fall foliage and watch the parade. And if it gets too chilly for you, seek out the Landscape Architecture students who sell hot apple cider on College Ave. It goes great with Jim Beam…
As always, Adam from Black Shoe Diaries has provided some more questions this week. Be sure to head on over to BSD later this week for a "greatest hits" of sorts. In the meantime, check out what these folks are saying:
Nittany Lions Den
Black Shoe Diaries
The 50-Yard Lion
Follow the jump to read us doggs' thoughts…
Question #1 Some pundits are calling the Nittany Lions the hottest team in the Big Ten after the last three weeks. Do you agree? Can this team win the Leaders Division title? Is this team we saw against Illinois a finished product?
The Underdogs:
Too early to say, but the trendline is encouraging. I still don't think we've seen a complete game yet. Last week, I thought McGloin left a lot of throws on the field and points off the board.
Rowlff Dogg: Right now, being the hottest team in the Big Ten is like being the skinniest at fat camp. It might not mean much in the context of a lousy conference, but you have to like what you're seeing from this Penn State team. Every week they are improving and the playbook is expanding accordingly. Naturally, there have been some shoot-yourself-in-the-foot growing pains, but that is expected. Once they put it all together, this squad offense is going to be dangerous. Illinois was just the tip of the iceberg.
J Schnauzer: Hottest might be a bit strong. "Least flat" may be a more honest assessment of this team in the context of a struggling conference. Penn State does have the tools to win a divisional title, but with so many awkward sanction outliers I put Purdue and Ohio State's chances ahead of the Nittany Lions. Illinois is a terrible team--that game only proved that PSU has rid its frustrating habit of playing to the level of its opposition.
Question #2 Over the last decade, Penn State has produced All-American linebackers in Paul Posluszny, Dan Connor, Sean Lee, and Navorro Bowman. It has turned Tim Shaw and Josh Hull into pros, and gotten solid contributions from Tyrell Sales and Bani Gbadyu. Where does Michael Mauti fall on the spectrum?
The Underdogs: Are we grading them as college players or pro players? It will be difficult to match the amount of big momentum swinging plays that Poz made. But he might, just might, have the most tools of all of those guys for the next level. And we're talking about the two leading tacklers in the NFL in Lee/Bowman. Mauti has a knack for the big play at the right time like Poz, the awareness of Lee, and the explosiveness of Bowman and Lee. He also seems to have the most flexibility/agility in his hips, as a more fluid sideline to sideline guy than all of them. Mauti and Hodges, the next Lee/Bowman? Is Miami still trading on Ray Lewis as their claim to LBU?
Rowlff Dogg: For me, Madman Mauti is held in the same esteem as Posluszny. They might not have the physical skills of Navorro Bowman or the all-time leading tackler designation like Dan Connor, but there is something special that separates them from the rest. Poz was the symbol of Penn State's hope and resurgence in the Dark Years. Mauti represents that now. Under completely different circumstances, both stepped to the forefront at a very trying time in our history.
J Schnauzer: He fits right in the mix with those players, with the only mark against him being his injury concerns.
Question #3 Northwestern is 5-0 and Kain Colter looks like an unstoppable "slash" player. Is this the best offense Penn State has seen this year? How do the Nittany Lions contain it?
The Underdogs: Easily the most unique player PSU will play all year and probably the best of the season to this point. In the past we had a secret weapon in slowing down NW's zone read scheme, Jack Crawford. Each year, NW was Crawford's one standout game because he was athletic enough to play both players when they tried to option off him. Yet NW never seemed to changeup their blocking patterns to option off different players, the way RichRod is generally pretty adept at doing. NW will put a lot of pressure on the DE's and LBs in the flat to make plays. I'm confident in Hodges and Mauti. Can the young DEs step up?
Rowlff Dogg: Northwestern always gave Penn State fits with its spread offense and quick passing game. Ohio employed these principals with great success in week 1. There is a big difference this time around though. Our coaches are –GASP- allowed to make adjustments. Ted Roof can use his personnel in situations that are specifically designed for each opponent. In this particular case, using Mike Hull as a spy on Colter could be effective as down and distance dictate their playcalling. Look for our DBs to jam at the line of scrimmage to disrupt Northwestern's quick timing routes. Meanwhile, Tom Bradley will be cursing at his tv, "Joe said that was illegal!!!!"
J Schnauzer: Northwestern has had an inexplicably good quarterback every year for the past 17 years. What makes this Northwestern team different from recent years is their quality rushing offense. Venric Mark keeps opposing defenses from being able to focus entirely on the QB. I don't think this Wildcats offense can be contained, so Penn State will have to be advantageous with key stops in the red zone and with turnovers. The Nittany Lions will have to win this one on the offensive side of the ball.
Question #4 Prediction?
The Underdogs: This seems to be right around the time, like Minnesota in 95 where PSU is slowly generating momentum, returning home, and playing an undefeated, probably overrated team, which reaches a crescendo as PSU finally puts together a complete game. The crowd feeds into the momentum and the game is over by halftime. NW gets a few scores late. 30-16...as we make a field goal but miss an XP.
Rowlff Dogg: Penn State 30, Northwestern 23. A back-and-forth game that proves these players can make clutch plays in tight games.
J Schnauzer: I'll go with Penn State 41, Northwestern 35 in overtime. This one can go either way.