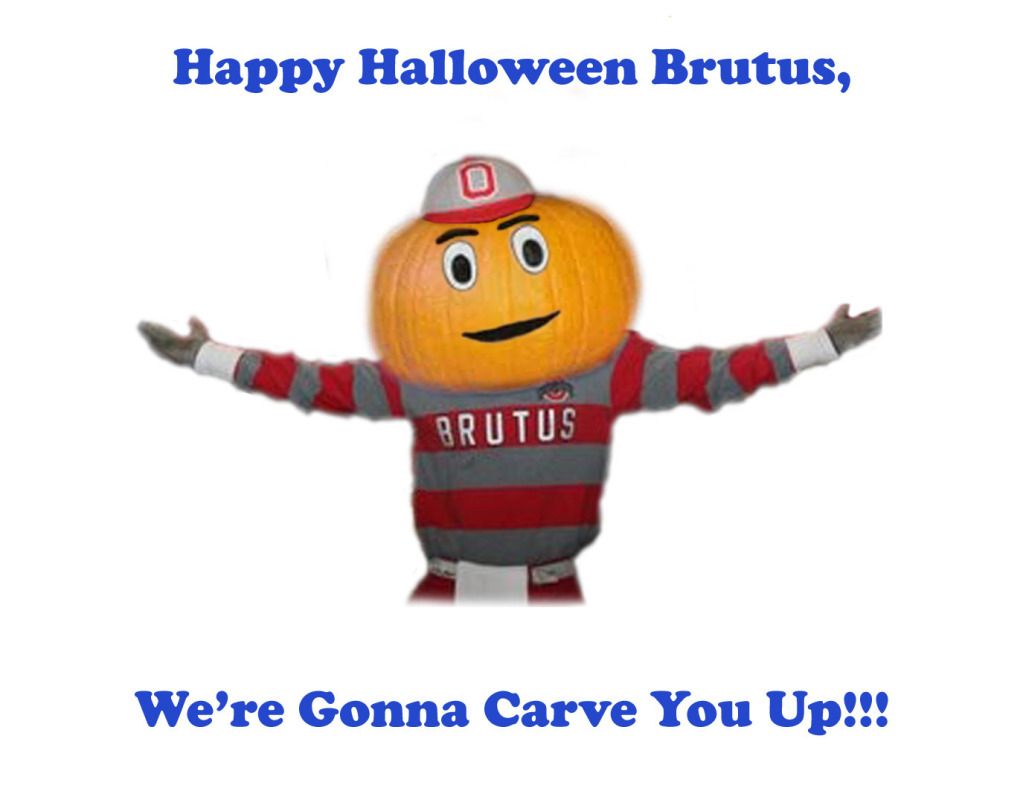 Don't you hate when you wake up and get a whiff of a foul odor coming from the west. Many years ago, that used to be Pitt. Ever since 1993, however, Pitt's cologne of mediocrity has been overwhelmed by the stench of the Buckeyes.
Their football team stinks. Their football coach stinks. Their fans stink. Their fans who actually graduated from Ohio State stink. Everything about them stinks.
Saturday, you might want to drink that extra tailgate drink on the off chance you end up next to one of those stinkbugs in Beaver stadium.
In the meantime, anybody hear any good Ohio State jokes lately....
Why did James Laurinaitis get sued by the fishing company?
He got credit for tackle he didn't make.
In what movie did John Candy get stickers for completing the simplest tasks?
Uncle Buckeye.
Why do Ohio State football players use body-heat activated deodorant?
It's the closest they'll come to getting a "Degree."
Where can you find Ohio State football players in the Star Wars universe?
"Tattoo"-ine.
What do you call a Sikh who lies about spending more time with his family?
Turban Meyer.
Why did Terrelle Pryor get a "T" tattooed on his arm?
He was using it as a cheat sheet for an upcoming true-false test.
How can Penn State cornerbacks make sure Ohio State receivers never get the football?
Tell them it's a diploma.
What did Gene Smith say when Gordon Gee asked him about using oregano as a Q-tip during a coaching search?
"I want herb in my ear."
Enjoy this post? Follow me on Twitter for instant updates @RowlffDogg