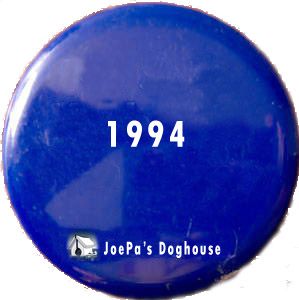 After 10 weeks, we've finally added some new peeps to the fold. Let's welcome Victory Bell Rings to the Roundtable!
Like anyone who is late to the party, I assume they made up for their tardiness by bringing the beer. So, I'll wait patiently by my mailbox for that Christmas variety pack…
Someone who we never have to wait on, Adam from Black Shoe Diaries has some more questions this week. Be sure to head on over to BSD later this week for a "greatest hits" of sorts. In the meantime, check out what these peeps are saying:
Victory Bell Rings
Nittany Lions Den
Black Shoe Diaries
The 50-Yard Lion
Follow the jump to read us doggs' thoughts…
Question #1 Purdue seemed to catch Penn State sleeping on their first drive of the game, and the team looked a bit sluggish early in the game. Was this an Ohio State hangover? Or have teams begun to catch on to the Penn State game plan?
The Underdogs: No. That's Purdue's plan. Lull opponents into a daze by their inherent Purdue-ishness then strike like an Egyptian Asp. Except they're engineers and spelling isn't their strong suit so all they got was Egyptian ass.
Rowlff Dogg: Penn State hase come out of the gate strong this year (yet another nice thing about the new staff). Eventually, they were bound to stall early on. Nevertheless, the conversions were there for the taking, but a dropped pass and a rushed throw resulted in 2 stalled drives. No hangover. No expert scheming by Purdue. Just the way college football goes sometimes.
J Schnauzer: It was random chance fused with a bit of chaos theory and live load projections. It made the engineers salivate, only to see the whole thing collapse like the Tacoma Narrows bridge. By extension, Matty Mac is the harmonizing wind and Danny Hope is the dude stumbling away from his doomed car.

Question #2 Matt McGloin passed Kerry Collins this week for most 300 yard passing games by a Nittany Lion. Assess McGloin midway through the season. Is he really the Big Ten's best passer? Or is his success more based on Bill O'Brien's offensive scheme?
The Underdogs: Big Ten's best passer is like asking who the best QB on the Jets is. In fact, Goin Derp could probably start for the Jets. McGloin does have some positive traits and always has, but they were poorly understood and coalesced into the system previously. Weird thing is, his one biggest strength (only?) use to be hot reads and now it seems to be the biggest weakness. I don't really blame the line either as they seem to be sliding and adjusting much better than early in the season, but since OSU teams have been bringing more than we can block leaving it up to the QB and receiver to be on the same page and exploit the D's aggression. I hope this has been worked on all week.
Rowlff Dogg: The Big Ten has been so terrible this year that I rarely watch the other teams play. College football is too short to waste on bad football. Therefore, my assessment of Matt McGloin being the Big Ten's best passer doesn't carry the necessary weight to ring true. He has surpassed my expectations in every regard this year. Heck, he even won me over as a fan which has led to many disputes within my tailgating circles.
The bottom line is this: McGloin (and the offense) doesn't improve this dramatically without Bill O'Brien and his offensive braintrust. The entire staff has done a remarkable job and there is no better example of it than McGloin.
J Schnauzer: It's based on coaching and schemes. BOB has turned JayPa's poultry excrement of a quarterback into chicken salad. Like chicken salad, McGloin will satisfy you without thrilling you. I don't know if that makes him the best, but being the "least bad" quarterback in the Big Ten is both acceptable and befitting the conference.
Question #3 Nebraska was held in check for most of the game by a stout Michigan State defense. Can Penn State have sustained success against Taylor Martinez and the Cornhusker offense? What does Penn State have to do to be successful?
The Underdogs: Having Jordan 'More Mountain than' Hill back will be paramount. The guy is a monster and I've been telling anybody that will listen (read: nobody) that he's been our best D-Lineman and possibly best defensive player the past two seasons. Eats up blocks for others and sheds single blocking like a drunk does clothes during the Mifflin Streak. Simple answer, make T-Mart, the homeless version of Denard/Braxton beat us through the ear and give up no big special teams plays.
Rowlff Dogg: I feel like I have become a broken record with my defensive suggestions, but it remains very simple: continue to play like you have been playing. Taylor Martinez is very mistake prone. He is also probably not going to beat you solely with his arm. Keep a basic contain on him, bring a variety of blitzes to keep him off-guard, and force him to play perfect to beat you.
After last week's excellent tackling performance by the defensive backs, I think we can afford to be even more aggressive on the blitzes.
Oh yeah, and when a ball hits a defensive back in the hands, CATCH IT!
J Schnauzer: I think blitz packages will prove successful against Martinez. As proof, I submit every game where Martinez has faced blitz packages.
Question #4 Prediction?
The Underdogs: Last team to score wins. 31-27. I'll flip a coin. Heads is for Nebraska and all the heads Lo Phillips and Christian Peter used to kick in during steroid-fueled rage binges. Tails is for PSU and the amount of Nebraska tail PSU would've kicked in '94. Coin says tail. Don't tempt the fates Bo.
Rowlff Dogg: The TRUE 1994 National Champions 31, The Tom Osborne Sympathy Vote Receivers 16.
J Schnauzer: Penn State 29, Nebraska 25, Bo Pelini camera shots of him looking stupified 37.