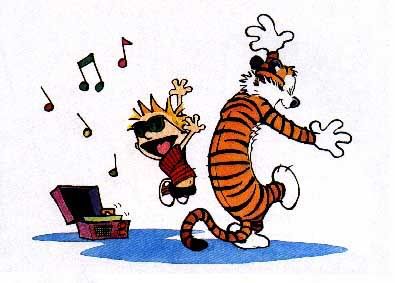 Why is it so quiet in here?
Perhaps because there isn't a lot to complain about.
Penn State football and basketball are in (what appears to be) the very capable hands of Bill O'Brien and Pat Chambers, respectively.  Both coaches have the qualities that we fans have desired for countless years: youth, energy, and passion.
Even when the hoops team is losing, it feels reassuring to see the fire in Chambers.  In stark contrast to his lifeless predecessor, Chambers is worth the price of admission all by himself.  It is nice to know that losing bothers him as much as it does the paying customer.
On the football side, O'Brien is doing all the right things.  He has assembled a coaching staff with a great mix of experience and young energy.  The recruits that attended last week's Junior day were a virtual who's who of northeastern high school football.  Even though no commitments emerged, it seems that O'Brien has put Penn State in very good standing with plenty of blue chippers.
And of course, there's the new Strength Coach, Craig Fitzgerald.  Gone are the Richard Simmons videos and pogo balls of the John Thomas era.  Fitzy's got the boys hoisting buildings and racing automobiles.  Ahhh, it'll be nice to see an offensive line get a push on 3rd and short.
Not too shabby.
The Walking Dead is awesome and appears to be headed to an epic season finale.
Mad Men is in the on-deck circle.
The Masters, NCAA Tournament, and MLB are just around the corner.
So naturally, the anger will ramp back up once our NCAA brackets are shot and all 3 doggs (Buccos, Royals, and Orioles) are staring at yet another lousy MLB season.
Grrrr….  F'n Bud Selig….