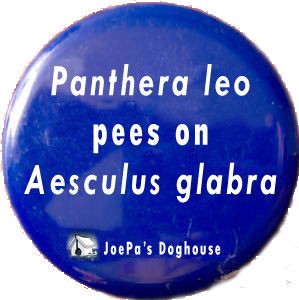 As a public service announcement, we're reminding you to hide your car stereos and lock up your tattoo parlors. If you feel threatened, run to the nearest library. No Buckeye will find you there.
That's right, it's Ohio State week. As we prepare for our lovely town to be invaded by Ohio residents (notice I didn't say OSU alumni), we at JoePa's Doghouse feel it appropriate to show our appreciation to the people to the west.
Thank you for hiring Urban Meyer. We'll do just fine with Coach O'Brien.
Someone else we tend to do fine with, Adam from Black Shoe Diaries has provided some more questions this week. Be sure to head on over to BSD later this week for a "greatest hits" of sorts. In the meantime, check out what these folks are saying:
Nittany Lions Den
Black Shoe Diaries
The 50-Yard Lion
Follow the jump to read us doggs' thoughts…