Homecoming is a wonderful time of year. Everyone is happy. The weather is lovely. And the fall beers are in full swing.
But if you can't make it to State College, celebrate by some HomeDrinking!
As these or other pre-determined drinks occur, tweet 'em and hashtag #BlackoutTheSanctions
After an easy week of Illinois humor, Northwestern proved surprisingly tough to make jokes about. This week, I called in for reinforcements. J. Schnauzer stepped up to the plate with 3 doozies.
Don't worry. We'll use the bye week to come back stronger than ever with some Iowa yuks.
Anybody hear any good Northwestern jokes lately....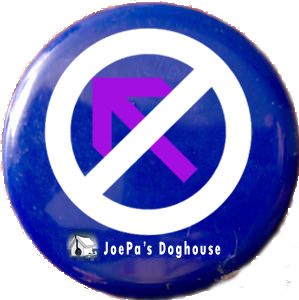 It's that special time of year when the leaves are changing, the alumni are coming "home," and there is a slight chill in the air.
Of course, that means it's Homecoming weekend! Get downtown on Friday to check out the fall foliage and watch the parade. And if it gets too chilly for you, seek out the Landscape Architecture students who sell hot apple cider on College Ave. It goes great with Jim Beam…
As always, Adam from Black Shoe Diaries has provided some more questions this week. Be sure to head on over to BSD later this week for a "greatest hits" of sorts. In the meantime, check out what these folks are saying:
Nittany Lions Den
Black Shoe Diaries
The 50-Yard Lion
Follow the jump to read us doggs' thoughts…
You don't just walk into Ryan Field and come out of there with a win. You also come out of there feeling better because you just beat up some smart kids.
Likewise, you don't just walk into the doghouse empty-handed. So grab a warm Iron City. Or your favorite 40 and play along!
As these or other pre-determined drinks occur, tweet 'em and hashtag #DrinkTheJayAway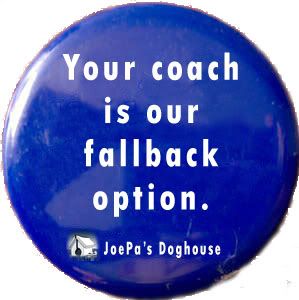 Oh no. This week, we combine two things Penn State is not particularly good at: night games and road games.
However, we are quite good at beating those pesky Wildcats dressed in purple.
Our favorite Purple People Eater, Adam from Black Shoe Diaries passed out the questions yet again. So be sure to hit up BSD later this week for a "greatest hits" of sorts. In the meantime, check out what these wildcatters are saying:
William World News
Nittany Whiteout
Nittany Lions Den
The 50-Yard Lion
Follow the jump for some night game shenanigans…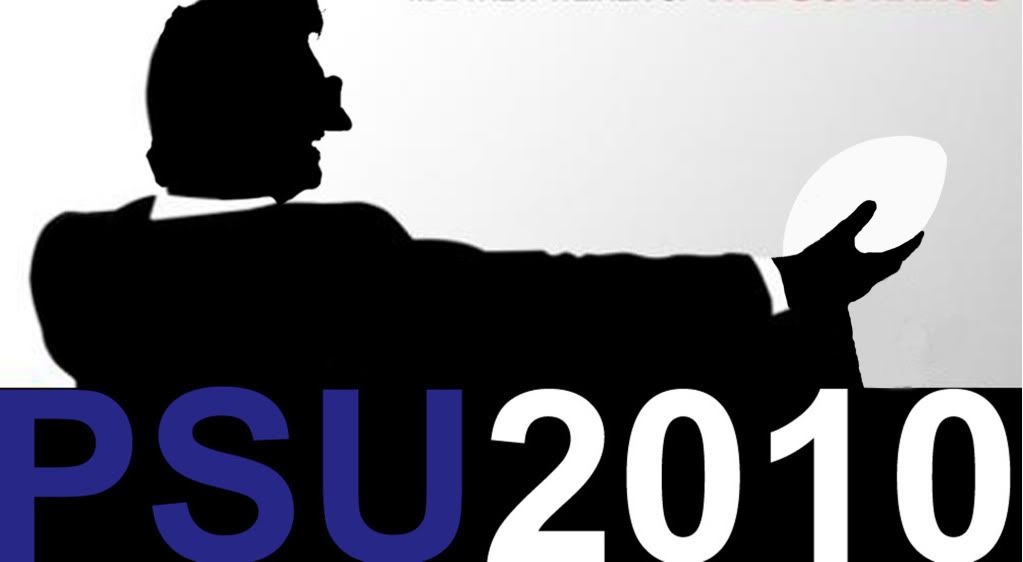 The college football season always goes by so quickly.  It might not feel that way when our skin is cooking on the paved RV lot in Tusclaoosa.  Or when we're frostbitten in the morning hours of the Michigan game.  But it certainly will feel that way when the seniors are introduced this Saturday.  Yet another season is about to be in the books. 
So, what do we make of the 2010 version of the Penn State football team? 
That question might seem a bit premature with 1 game remaining and a bowl game to follow.  But I don't think so.  Penn State has 2 great opportunities in front of them.  The type of opportunities that can change the season's perception in an instant.    
So, again I ask, how should we feel about the 2010 season so far?
With a few strokes of his famous crayon, Harold created Northwestern University.
With a few throws from his cannon arm this Saturday, Rob Bolden will destroy Northwestern University.
We are...
It's Nordwestlich week. In other words, the week in which we have to expend effort to review the least interesting, least athletically prestigious, and least passionate fanbase in the Big Ten. Yes, it's tiresome dealing with Northwestern, but when we yawn, we yawn with utmost HATE! Here we go.
Who: The 400 Club.
For once, let's not focus on the other coach and instead look at our own. This week marks the first time that Joe Paterno can enter the 400 Club along with Eddie Robinson.
Let's put 400 wins into some perspective.  It's more than Michigan's Fielding Yost and Bo Schembechler's combined career records (399 wins). It's more than Bob Devaney, Ara Parseghian, and John McKay combined (393 wins). It's more than Woody Hayes, Jim Tressel, and Earle Bruce's combined records at Ohio State (386 wins). It's more than Northwestern's combined record since 1904—that's not an exaggeration.  It's more than 24 NCAA FBS programs since they started playing football. I could go on.
We almost take Paterno for granted, but it's moments like this where we can reflect on the scarcely believable legacy Joe Paterno has had at this college football program, let alone this University. When I entered PSU as a freshman in 1997, I absolutely believed he would retire before I graduated.  Didn't happen. When he got his 324th win, I didn't even consider he would get to 400 because it was impossible. Yet he endures. The Grand Experiment continues. The PSU faithful continue to get pumped at pep rallies by this man. Whatever our frustrations with the coaching staff and talent, we know we are in the last days of a special, direct link with the core of what it is to be a Penn State fan.
His mark is indelible. The efforts to name the stadium after him almost seems like a trivialization of his legacy—why not "Paterno Valley" or "Mount Paterno"?  It sounds like hyperbole, and I'm a bit taken aback by my own reverence for the man and my desire to name landforms after him, but for once this accolade seems befitting a human being.
And if you want some hate? Sorry, John Gagliardi, but I refuse to equate you with Paterno and Robinson. Division III football is dominated by the few select schools that have decided to become football factories among a couple liberal arts colleges who want to focus on academics. Also, since you have been a head coach at a football factory since 1949 your record is a triumph of entropy rather than a testament to greatness. It's not as though you never had a chance to prove yourself at the I-AA level, you just chose not to.