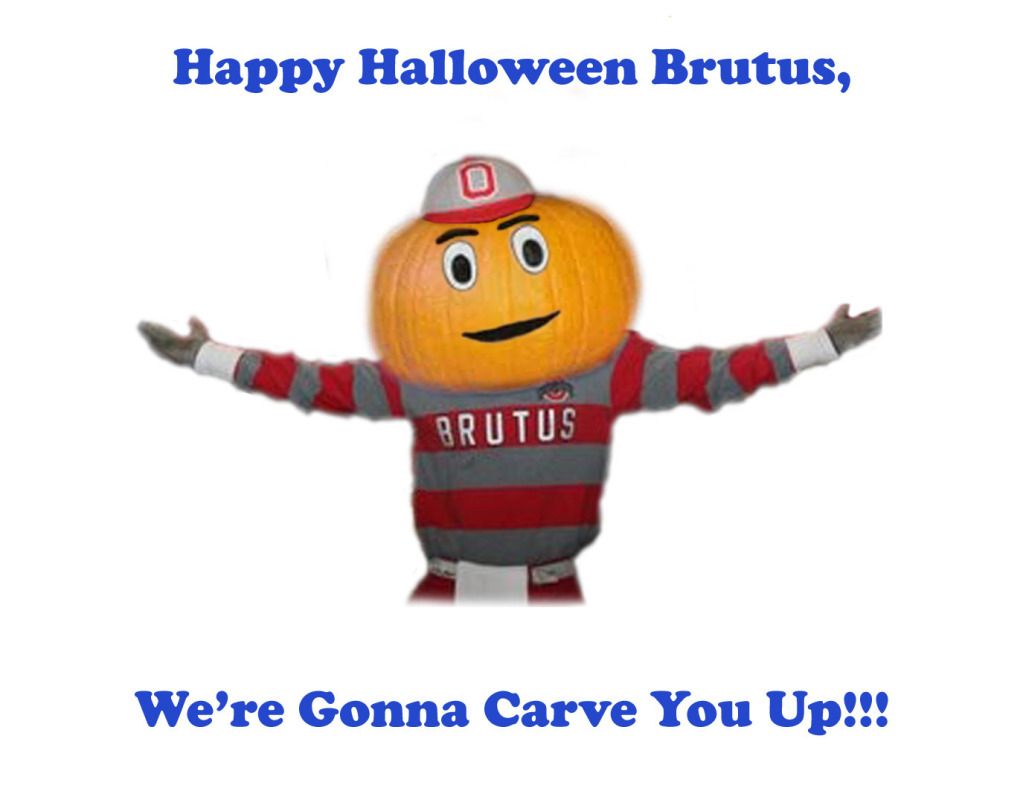 Don't you hate when you wake up and get a whiff of a foul odor coming from the west. Many years ago, that used to be Pitt. Ever since 1993, however, Pitt's cologne of mediocrity has been overwhelmed by the stench of the Buckeyes.
Their football team stinks. Their football coach stinks. Their fans stink. Their fans who actually graduated from Ohio State stink. Everything about them stinks.
Saturday, you might want to drink that extra tailgate drink on the off chance you end up next to one of those stinkbugs in Beaver stadium.
In the meantime, anybody hear any good Ohio State jokes lately....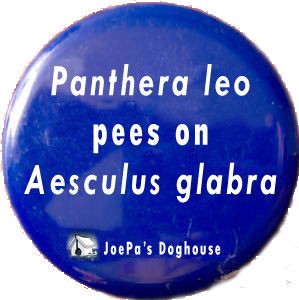 As a public service announcement, we're reminding you to hide your car stereos and lock up your tattoo parlors. If you feel threatened, run to the nearest library. No Buckeye will find you there.
That's right, it's Ohio State week. As we prepare for our lovely town to be invaded by Ohio residents (notice I didn't say OSU alumni), we at JoePa's Doghouse feel it appropriate to show our appreciation to the people to the west.
Thank you for hiring Urban Meyer. We'll do just fine with Coach O'Brien.
Someone else we tend to do fine with, Adam from Black Shoe Diaries has provided some more questions this week. Be sure to head on over to BSD later this week for a "greatest hits" of sorts. In the meantime, check out what these folks are saying:
Nittany Lions Den
Black Shoe Diaries
The 50-Yard Lion
Follow the jump to read us doggs' thoughts…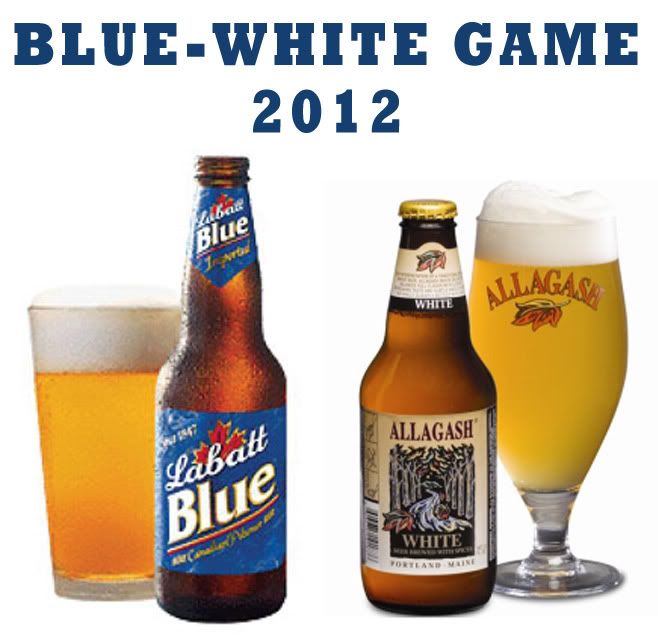 Anybody can list a bunch of recruits who are attending the Blue-White game this Saturday.  Heck, recruits come and go every year.  What we've got is something special.
We all know that most celebrities like to keep their family life private.  That's probably why most people don't realize the star-studded connection this Penn State football team has to Hollywood.
JoePa's Doghouse put on its TMZ hat and was able to confirm the following list of celebrities who will be in Happy Valley for the weekend's festivities.
The doggs at JoePa's Doghouse are undeniably hip to the latest trends.  Whether it's saying "rad," or drinking PBR, we always have our finger on the pulse of what's groovy.  The latest craze is the game "Draw Something."
This week, we've decided to bring our iPhones/iPads to our little slice of the internet.  Bet you can't guess our drawing!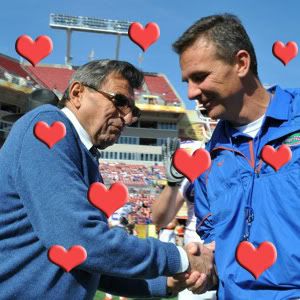 When you ride the blue bus on game day,
Will your passion be shown the same way
As the legend who loved his bourbon?
Please be our next head coach, Urban.
When you run on the field all suited,
Leading playmakers that you recruited
With more threats than a guy in a turban.
Please be our next head coach, Urban.
When you right the blue and white ship
By giving JayPa his pink slip.
Rival defenses, you'll be disturbin'
Please be our next head coach, Urban.
When you turn the next Tim Tebow loose
Through the air like Maverick and Goose
Our enthusiasm sure won't be curbin'
Please be our next head coach, Urban.
When you bring us the BCS crystal,
Teach us things like the 5-wide and pistol.
We'll rejoice knowing after long last
That the torch was successfully passed
From the man who ignited that fire
To the next 40 years with Coach Meyer!
Enjoy this post? Follow me on Twitter for instant updates @RowlffDogg
Joe Paterno's bowl record of 24-11-1 is proof that if you give him enough time, he'll find a way to beat you.  That may be true when it applies to Vinny Testaverde and 1986 Miami Hurricanes, Marcus Allen of the 1981 Southern Cal Trojans, and even the $EC's Herschel Walker-led 1982 Georgia Bulldogs.  But there's one person that Joe can't scheme for and he doesn't even have a Heisman Trophy.  His name?  Father Time.
So, whether Joe likes it or not, change is coming.  The last time Penn State changed football coaches, the year was 1966.  A Pittsburgh Pirate was the NL MVP.  An all-white basketball team played in the NCAA Championship Game.  And Notre Dame was relevant.  That's how far removed we are from 1966. 
The process of changing head coaches has evolved a lot in that time too.  Every school is looking for the next big thing.  Every coach is looking for the next big stage, not to mention the big paycheck that comes with said opportunity.  The values that athletic directors sought in 1966 have also changed.  A winning football program brings in a lot of money.  In Penn State's case, it literally funds the rest of the university's athletic programs.  Such a premium is placed on winning that a poor hire can get an Athletic Director canned too. 
This year, we've already seen Florida hire someone else's coach-in-waiting, Miami hire a MAC head coach, and Pitt hire another young pup MAC coach.  Two of these three schools are elite programs, and the other is in Pennsylvania.  If this is the caliber of coach that they attract, what can we expect?
All of this leads me to a simple question: How desirable is the Penn State job?
The days leading up to Harry Potter and the Deathly Hallows Part 1 are the perfect time to reflect on just how far our beloved wizard has come in the last decade.  Right before our very eyes, Harry has grown from a wee lad into the hero we all thought he would be. 
But the journey wasn't easy.  Oh, no, there were plenty of obstacles in his path to stardom. 
Let's take a look into Albus Dumbledore's pensieve and re-live Harry's trials and tribulations.